SERVICES
To create value and make the difference to inspire sustainable and profitable growth for the Ecosystem to Innovate and enhance today's solutions.
MARKET
We address many Industries. We are the Only One Solution.
TGS
Trasportation & GIS Services
TCS
Telco & Cloud Services
GSMB
Gambling Sports, Mobile & Betting
PSG
Public Service e Government
MECS
Media Entertainment & Customer Service
ECHI
Energy, Chemicals & Industry
HNS
Homeland & National Security
IFS
Insurance & Financial Service
HCP
HealthCare & Pharmaceutical
THE FUTURE IS ALREADY HERE IT'S JUST NOT EVENLY DISTRIBUTED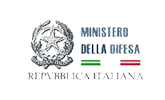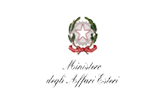 Think Academy
A game room for Brains
MARKETING AND GO TO MARKETS
Collaboration with the most prestigious Italian Universities open new horizons for young talent. Are you a recent graduate? We offer opportunities for Internship training throughout the year. Are you graduating? Let's build your Internship together.
The program Think Academy, is directed to graduates or undergraduates who wish to:
innovating in the educational field and the dissemination of knowledge through technological media;
favor the acquisition of specific skills in an efficient and innovative;
make available a wide variety of online training resources for learning at any time and from anywhere;
create resources for continuing education can promote a continuous learning;
Please remember to include the authorization for the processing of your personal data pursuant to Legislative Decree no. 196 of 30 June 2003, at the bottom of your CV. The offer is open to candidates of both sexes pursuant to law n° 903/77 and 125/91.